7-day cruise to Geiranger Fjord, Haugesund, Stavanger & Kiel with Costa Cruises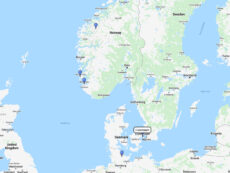 Cruising from: Copenhagen, Denmark;
Departure Date: August 6, 2022;
Cruise Line: Costa Cruises;
Cruise Ship: Costa Diadema;
Duration: 7-day cruise;
Ports of Call: Copenhagen, Geiranger Fjord, Haugesund, Stavanger, Kiel, Copenhagen;
Discover the best of Norway & Norwegian Fjords with Costa Cruises
Day 0

Day 1 – At Sea cruising
Cruising aboard Costa Diadema elevates fun at sea to an art form. Costa Diadema demonstrates a true mastery of the craft with an onboard collage of fun entertainment for you to enjoy.
Day 2

Day 3

Day 4

Day 5 – At Sea cruising
Aboard Costa Diadema you will experience the best dining, entertainment and amenities at sea against a backdrop of unrivaled natural beauty.
Day 6

Day 7

---
Sail away from Copenhagen and prepare to be dazzled by the riches of nature and culture as you travel through Norway and Norwegian Fjords on this wonderful voyage aboard Costa Diadema. Visit Geiranger Fjord, Haugesund, Stavanger and Kiel with Costa Cruises, ship Costa Diadema. Costa Diadema leaving Copenhagen, Denmark for 7 nights from August 6, 2022.