3-day cruise to Bruges with P&O Cruises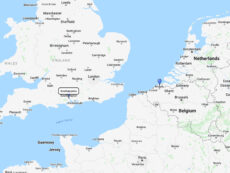 Cruising from: Southampton, UK;
Departure Date: February 27, 2023;
Duration: 3-day cruise;
Cruise Line: P&O Cruises;
Cruise Ship: P&O Ventura;
Ports of Call: Southampton, Zeebrugge, Southampton;
Discover the best of Belgium with P&O Ventura
Day 0

There are four cruise ship terminals in Southampton, all of which are made for cruise ships. Visitors are able to stay in the city before or after embarking on their cruise by taking advantage of the cruise packages provided by[…]
Day 1 – At Sea cruising
Cruising aboard P&O Ventura fun at sea to an art form. P&O Ventura demonstrates a true mastery of the craft with an onboard collage of fun entertainment for you to enjoy.
Day 2

Bruges tourist attractions. Located in the Flanders region of northern Belgium, Bruges is the closest thing you're likely to find in the real world to a fairytale city. Famous for its old cobbled streets, charming market squares, peaceful canals and Gothic[…]
Day 3

There are four cruise ship terminals in Southampton, all of which are made for cruise ships. Visitors are able to stay in the city before or after embarking on their cruise by taking advantage of the cruise packages provided by[…]
---
Join P&O Cruises on this roundtrip Northern Europe cruise to fairytale Bruges from Southampton on board P&O Ventura. P&O Ventura leaving Southampton, UK for 3 nights from February 27, 2023.