3-day cruise to Bruges with P&O Cruises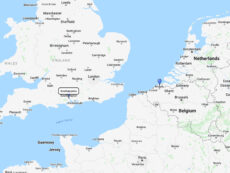 Cruising from: Southampton, UK;
Departure Date: February 27, 2023;
Duration: 3-day cruise;
Cruise Line: P&O Cruises;
Cruise Ship: P&O Ventura;
Ports of Call: Southampton, Zeebrugge, Southampton;
Discover the best of Belgium with P&O Ventura
Day 0

The Port of Southampton tourist attractions. The Port of Southampton is a passenger and cargo port located in the central part of the south coast of England. The modern era in the history of the Port of Southampton began when[…]
Day 1 – At Sea cruising
Cruising aboard P&O Ventura fun at sea to an art form. P&O Ventura demonstrates a true mastery of the craft with an onboard collage of fun entertainment for you to enjoy.
Day 2

Bruges tourist attractions. Located in the Flanders region of northern Belgium, Bruges is the closest thing you're likely to find in the real world to a fairytale city. Famous for its old cobbled streets, charming market squares, peaceful canals and Gothic[…]
Day 3

The Port of Southampton tourist attractions. The Port of Southampton is a passenger and cargo port located in the central part of the south coast of England. The modern era in the history of the Port of Southampton began when[…]
---
Join P&O Cruises on this roundtrip Northern Europe cruise to fairytale Bruges from Southampton on board P&O Ventura. P&O Ventura leaving Southampton, UK for 3 nights from February 27, 2023.