When and where to find the northern lights in Norway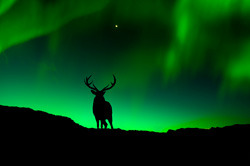 Imagine standing out on deck, watching a vivid display of green and purple lights dancing across the clear Arctic skies above you… For the best chances to see the northern lights, or aurora borealis, head to go above the Arctic Circle in Northern Norway or Svalbard Island between late autumn and early spring.
What are the Northern Lights? The Northern Lights (Aurora Borealis) are born on the Sun. Electrically charged particles are catapulted off the surface of the Sun in the aftermath of powerful solar storms. Some of these particles travel towards Earth.[…]
Northern Norway, in the heart of the Northern Lights belt!
The Northern Lights belt stretches along the coast of Northern Norway from Lofoten to the North Cape. This means that Northern Norway is the perfect place to observe this natural phenomenon. In fact, the Northern Lights are more commonly seen here than anywhere else in the world. Svalbard (Spitsbergen) is a little farther from this belt, but here you can see the daytime Northern Lights in mid-winter.
Take in the most magical light show on Earth, the Northern Lights or Aurora Borealis, whilst you explore the beauty of the rugged Norwegian landscape, majestic fjords and narrow waterways.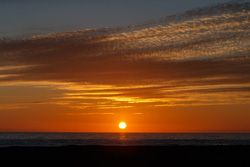 24 hours of daylight gives the flora and fauna along the coast an energy boost. This is likely to rub off on visitors as well, so why not use the extra energy to experience some of the many midnight sun activities available throughout Northern Norway?
Approximate dates when you can see the midnight sun
| | |
| --- | --- |
| Where: | When: |
| The Arctic Circle | 12 June – 1 July |
| Bodø | 4 June – 8 July |
| Svolvær | 28 May – 14 July |
| Harstad | 25 May – 18 July |
| Bardufoss | 23 May – 19 July |
| Andenes | 22 May – 21 July |
| Tromsø | 20 May – 22 July |
| Bossekopp | 19 May – 24 July |
| Vardø | 17 May – 26 July |
| Hammerfest | 16 May – 27 July |
| Berlevåg | 15 May – 28 July |
| The North Cape | 14 May – 29 July |
| Longyearbyen (Svalbard) | 20 April – 22 August |