7-day cruise to Copenhagen, Geiranger Fjord, Bergen & Stavanger with Costa Cruises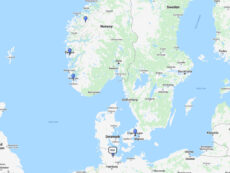 Cruising from: Kiel, Germany;
Departure Date: September 1, 2023;
Cruise Line: Costa Cruises;
Cruise Ship: Costa Firenze;
Duration: 7-day cruise;
Ports of Call: Kiel, Copenhagen, Geiranger Fjord, Bergen, Stavanger, Kiel;
Discover the best of Norway, Denmark & Germany on this Norwegian fjords cruise with Costa Firenze
Day 0

Day 1

Day 2 – At Sea cruising
Experience the relaxed ambience onboard Costa Firenze attentive service from a friendly staff that knows what hospitality means, you'll find your Costa Firenze ship truly is your home away from home.
Day 3

Day 3

Day 3

Day 4

Day 5

Day 6 – At Sea cruising
There are plenty of daily activities on board Costa Firenze to keep you busy. Costa Firenze has everything a discerning cruiser could want, bars, sports venues and shops.
Day 7

---
Sail away with Costa Cruises from Kiel and prepare to be dazzled by the riches of nature and culture as you travel through Norway & Norwegian Fjords on this wonderful voyage aboard Costa Firenze to Copenhagen, Geiranger Fjord, Bergen and Stavanger. Costa Firenze leaving Kiel, Germany for 7 nights from September 1, 2023.