7-day cruise to Stavanger, Olden, Flam & Haugesund with P&O Cruises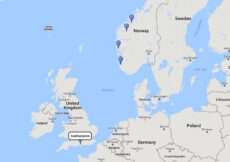 Cruising from: Southampton, UK;
Departure Date: June 30, 2023;
Cruise Line: P&O Cruises;
Cruise Ship: Britannia;
Duration: 7-day cruise;
Ports of Call: Southampton, Stavanger, Olden, Flam, Haugesund, Southampton;
Witness the true majesty of nature in the Norwegian Fjords with P&O Britannia
Day 0

Day 1 – At Sea cruising
There are plenty of daily activities on board Britannia to keep you busy. P&O's Britannia has everything a discerning cruiser could want, bars, sports venues and shops.
Day 2

Day 3

Day 4

Day 5

Day 6 – At Sea cruising
Cruising aboard P&O's Britannia elevates fun at sea to an art form. Britannia demonstrates a true mastery of the craft with an onboard collage of fun entertainment for you to enjoy.
Day 7

---
Join P&O Cruises on this roundtrip Norwegian Fjords cruise from Southampton to Stavanger, Olden, Alesund and Haugesund on board P&O's Britannia. Britannia leaving Southampton, UK for 7 nights from June 30, 2023.